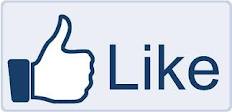 Welcome to
Shelby County Texas

Joaquin School
SHIRLEY BROOK <sbrook101@embarqmail.com submitted the pictures below.
If you can help identify any of the people please email me, Jane
Shirley states the pictures are circa 1927-1930. She knows LIzzie Oleta Farris is in all three photos, but cannot identify her.
The Daughtery, Farris, Brook, Freeman families have history in Shelby County. Births, marriages, deaths, burials.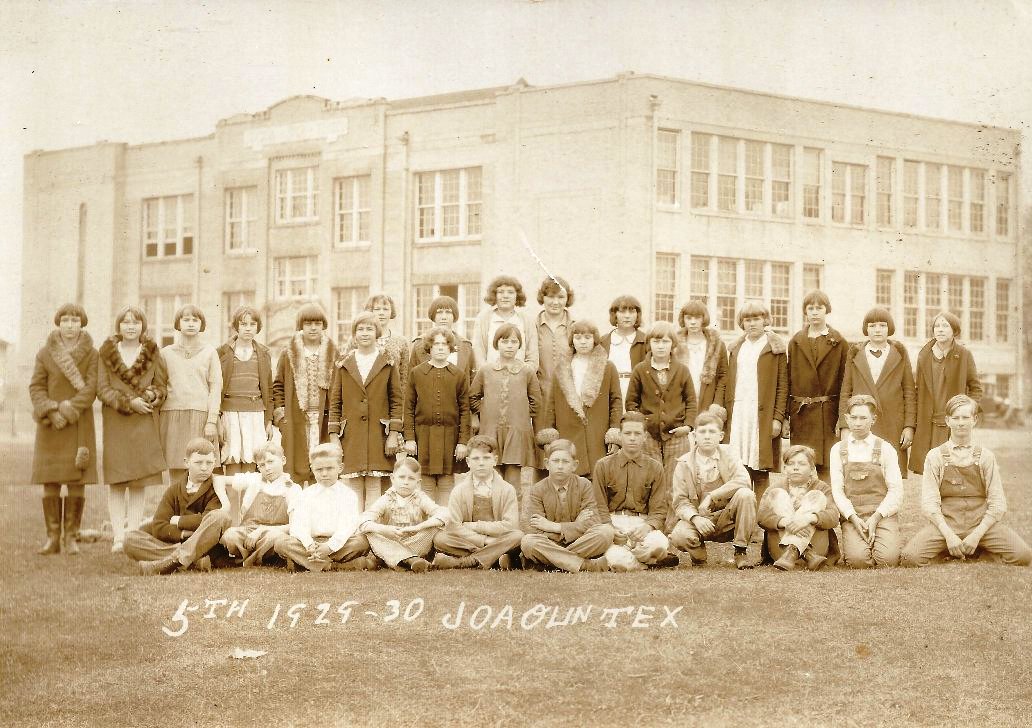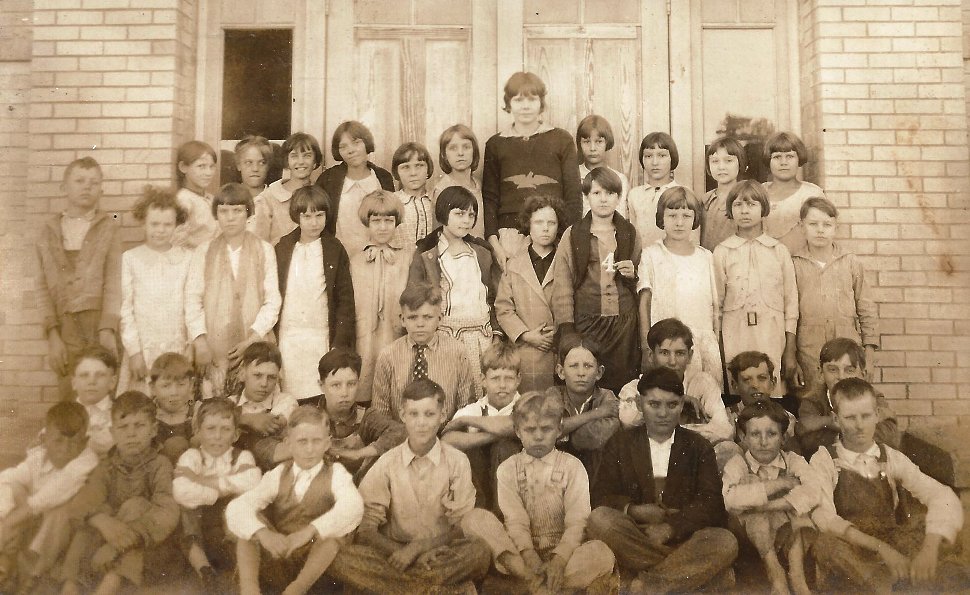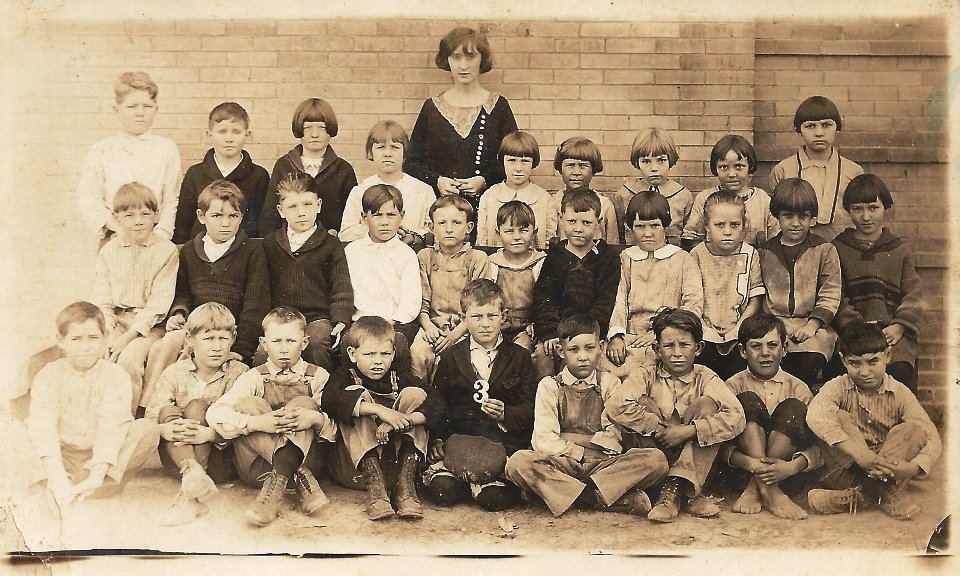 Lizzie Oleta Fairris is on the back of the school group photos. Lizzie married Dillard Gilbert Brook, Jr. She was the daughter of Mary Jane Daughtery and Eddie Luther Farris (Fairris). I have seen so many spellings of Daughtery and Farris it makes me crazy. Living Farris says that is the way it's spelled.
Eddie Luther (9/15/1885 Center, Shelby, Tx -2/15/1955 Houston, Harris, Tx) and
Mary Jane 1/3/1887 Texas- 4/18/1973 Houston, Harris, Texas had the following children:
Thomas Luther married Dossie Rose Freeman on 7/12/1925 Shelby Co, Texas
Joseph William married Omie Williams unknown date/place. Perhaps Louisiana
Bertie Lee Farris married 1) Benton Monroe Freeman on 6/5/1926 Shelby County, Texas
Lizzie Oleta Farris married 1) Dillard Gilbert Brook, Jr. unknown place and date. (Bet 1930-1940)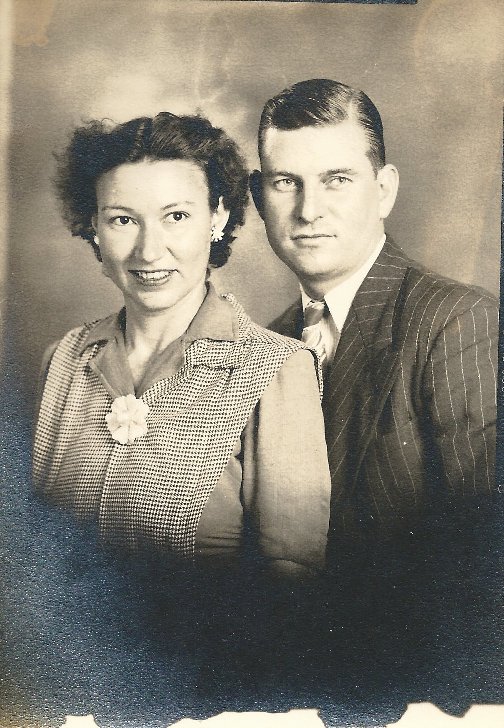 The picture of the couple is Lizzie and Dillard Brook, Jr. By 1940 Lizzie and Dillard were in Houston, Texas.
Dillard Gilbert Brook, Jr is the son of Dillard Gilbert Brook, Sr (11/24/1879 Shelby Co, Texas-7/28/1967 Nacogdoches, Texas) and Leona Cline Giles
If you are interested in adopting a county, please check out the Orphan page.

If you or your genealogy group would like to sponsor a county, please contact Shirley Cullum.


Copyright © 1997  present by Jane Keppler. This information may be used by individuals for their own personal use, libraries and genealogical societies. Commercial use of this information is strictly prohibited without prior written permission from Jane Keppler. If material is copied, this copyright notice must appear with the information and please email me and let me know. Neither the Site Coordinators nor the volunteers assume any responsibility for the information or material given by the contributors or for errors of fact or judgment in material that is published at this website.





Page Modified: 17 June 2019