Austin County Texas - Local Resources and contacts: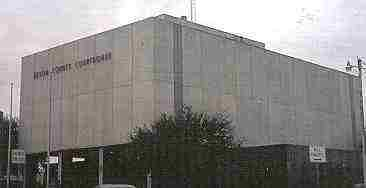 The above photo courtesy of Ted's Texas County Courthouse Photographs. Ted has traveled to all 254 counties and has wonderful pictures of each and every courthouse!
Austin County Courthouse
1 East Main Street
Bellville, TX 77418
409/865-5911

The county clerk has the following records:

Marriage records beginning in 1824
Probate records beginning in 1835

Court Records beginning 1837
Land deed records beginning 1837
Birth and death records beginning in 1903

The county records include birth certificates, death certificates, marriage licenses, brand registrations, DD214s (military discharges), land / real estate / property records, probate and civil filings.

Austin County Funeral Homes

Austin County Funeral Home, Bellville TX

Knesek Family Funeral Chapels, Bellville, Sealy & Wallis

Millie-Josey Mortuary, Bellville TX

Schmidt Funeral Home, Bellville TX

Austin County Genealogical Society

(Click above for information!)

Austin County Jail Museum
Formerly Bellville Jail


Museum is open Saturdays from11:00 a.m. to 3:00 p.m. or by appointment.

Bellville ISD Museum

Bellville ISD
518 S. Mathews
Bellville, TX 77418
Phone: 979 865-3133

For hours and a virtual tour :

http://www.bellville.k12.tx.us and then click on BISD Museum

Newspapers





Bellville Public Library
12 West Palm Street
Bellville, TX 77418
409/865-3731
http://www.bellvillelibrary.org/adultservices/books.asp

The Bellville librarian informs me they have no formal genealogy section at the library, but they do have several books that would be of interest to researchers.
They also have microfilm of the local newspapers "The Bellville Times" from 1904 to current date and "Texas Countryman" from 8/17/1866 to 8/27/1869.
Haynes Mattress Factory
Sealy, Texas
Haynes Mattress Factory
Daniel Haynes moved to Sealy in 1882 and entered the mattress business in 1885. His first patient was taken out in 1889. He sold his first factory and later built this one in 1909. The machinery and equipment still stand in this building as it did in the early 1900's. The best known patient developed by Daniel Haynes was the "World Famous Sealy Mattress®". Shown by appointment only. (Donation)
For tours and other information regarding the Haynes Mattress Factory contact the Chamber of Commerce, Convention & Visitors Bureau for appointment.
The Sealy Convention & Visitors Bureau

http://www.sealycvb.org/index.htm

309 Main Street

P.O. Box 586

Sealy, TX 77474

(979) 885-3222 Telephone

(979) 885-7184 Facsimile
Stephen F. Austin State Park

P O Box 125
San Felipe TX 77473-0125
979/885-3613
http://en.wikipedia.org/wiki/Stephen_F._Austin_State_Park
Virgil & Josephine Gordon Memorial Library
LOCATION
917 North Circle Dr.
Sealy, TX 77474

Phone/Fax 979-885-7469

HOURS
Mon-Thu:10am-5:30pm
Sat:9am-1pm
Fri&Sun: Closed
e-mail: gordonlib@sbcglobal.net
12 West Palm St, Bellville, TX 77418
West End Library
Austin County Library System Branch Library
Maintains resource reserve area with local history and genealogical information
http://welibrary.org/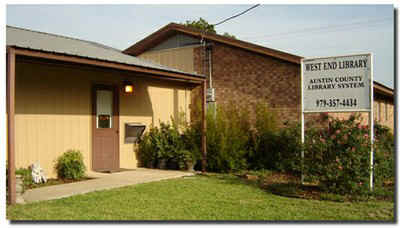 LOCATION
1646 N Main St.
Industry, TX 78944

HOURS
Mon-Thurs: 9am-5pm
Sat: 8:30am-12:30pm
Closed: Fri & Sun