This page is for anything that doesn't fit into any of our other pages i.e. meetings, family reunions, family announcements, lost and found, photos you cannot identify, etc.
Mildred Meadows
90th Birthday Photo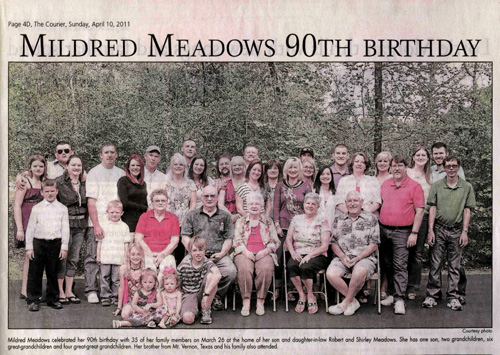 Mildred Meadows celebrated her 90th birthday with 35 of her family members on March 26 at the home of her son and daughter-in-law Robert and Shirley Meadows. She has one son, two grandchildren, six great-grandchildren and four great-great grandchildren. Her brother from Mt. Vernon, Texas and his family also attended.

From the Courier, April 10, 2011, page 4D.