Welcome to
Shelby County Texas

Powell
FUNERAL HELD FOR MAN AT JOAQUIN
Funeral services were held Monday, Oct. 20, 1930, for R. B. POWELL, 78, who died at the family home near Joaquin Sunday, following a stroke of paralysis. He is survived by his wife: two sons, G.M. and Ceral(Cyril) Powell of Joaquin: two daughters, Mrs. J. H. Spivey of Henderson and Mrs. Kelly Reynolds of this vicinity.
** Reprinted from The Champion Oct. 29, 1930 ** Submitted by Jane Keppler gr-granddaughter
---
C. A. POWELL OF JOAQUIN DIES APRIL 18, 1977
Cyril A. Powell, 80, of Joaquin died April 18. Services were held at 2 P.M. April 20 at the Joaquin Baptist Church with the Revs. Floyd Lawson and Jackie Corbitt officating. Burial was in the Joaquin Cemetery. Surviving are his widow: two son, Wright Patman Powell of Port Arthur and Jim Dick Powell of Hallsville, three daughters, Mrs. Geneva Falconer of Longview, Mrs. Ruth Hogan of Conroe and Mrs. Jo Ann Irish of Crosby: 12 grandchildren, and two grandchildren.
**Reprinted from The Champion ** Submitted by Jane Keppler granddaughter
---
Jim Dick Powell
Funeral services for Jim Dick Powell, 78, of Longview, Texas will be held at 2:00 p.m., Saturday, August 20, 2016, at Lakeview Funeral Home, Rev. Tim Lindsey officiating.
Dick was born, December 24, 1937, in Joaquin, Texas, to Cyril A. and Mamie Louise Bridges Powell and passed away August 17, 2016 in Longview, Texas.

Dick proudly served his country in the U.S. Army. He loved to farm and always had a garden, he loved to fish, and sing. Dick never met a stranger, if he did he would cut up with them and win them over in a matter of minutes.
He loved to visit with anyone. He retired as a machinist.
He is preceded in death by his parents, brothers, Pat Powell, Fred Powell, Eugene Powell, and a sister, Joann Irish.
Dick leaves behind to cherish his memory, his loving wife, Barbara T. Powell, son, Michael Powell, sisters, Geneva Falconer and Ruth Hogan, step-daughter, Cindy Songer and husband Russell Dale, step-sons, Alton Bryant and Foster Bryant, four grandchildren and five great grandchildren. A visitation will be held from 1:00 pm-2:00 pm before the service.
Funeral Service:
Saturday, August 20, 2016 | 2:00 pm Lakeview Funeral Home 5000 West Harrison Road, Longview, TX 75604 | (903) 759-9493
** submitted by Jane Keppler niece
---
Funeral Services for Mrs. MAMIE LOUISE POWELL, 82 of Joaquin, were held at 10 A.M. Saturday, January 24, 1987 in Mangum Funeral Home Chapel. The Rev. Furman McCann and the Rev. Edward Williams officiated and burial was in Joaquin Cemetery. She died January 22, 1987 in Conroe Memorial Hospital. Born May 22, 1904 in Louisiana her parents were Jim Bridges and Nannie Ragan Bridges. Survivors are three daughters, Geneva Falconer, Longview, Ruth Hogan, Conroe and JoAnn Irish of Willis; two sons, Pat Powell, Port Arthur and Dick Powell of Hallsville; 14 grandchildren, seven great-grandchildren; four sisters, Nettie Chambers, Dallas, Bertie Woods, Houston, Gavie Blankenship, Dallas and Della Mae Mondy of Dallas; two brother, Ralph Bridges and George Bridges both of Dallas; also a number of nieces and nephews. Pallbearers were Webb Dean, Lonnie Buchanan, James H. Register, Dennis Freeman, Dale Freeman and J. T. Wise.
**Reprinted from The Champion ** submitted by Jane Keppler granddaughter
---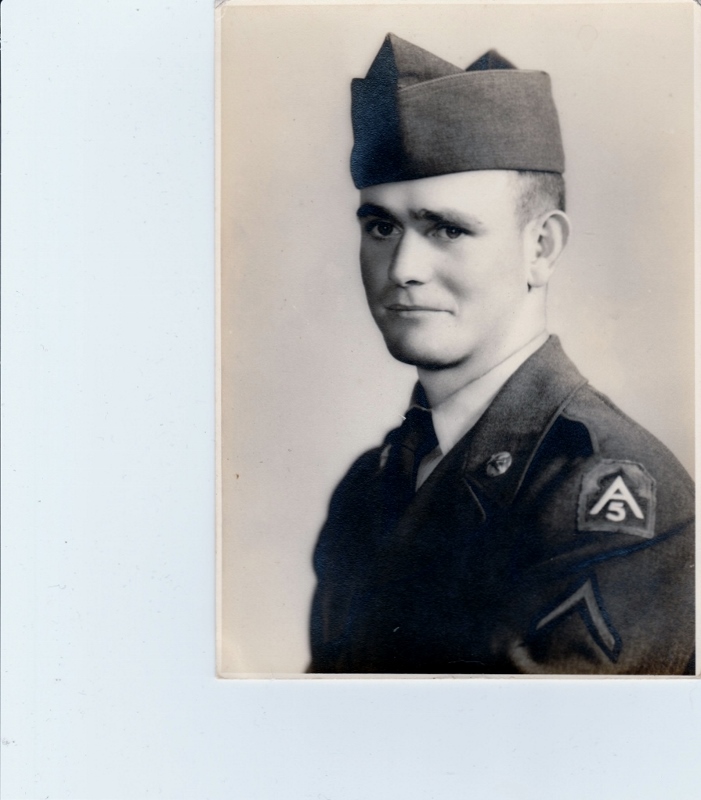 Wright "Pat" Powell back to top PORT ARTHUR - Wright "Pat" Powell, 72, of Port Arthur passed away on Sunday morning, March 6, 2005 at his home. He was born in Joaquin, Texas on June 17, 1932 to Cyril and Mamie Powell. He has been resident of Port Arthur since 1955. Pat served in the U.S. Army during the Korean Conflict. He retired from Texaco as an operator in the Chemical Division after 36 years of service. He was a member of Memorial Baptist Church in Port Arthur.

Visitation will be on Tuesday evening from 5:00 PM to 8:00 PM at Clayton Thompson Funeral Home. Funeral services will be at 2:00 PM Wednesday, March 9, 2005 at Clayton Thompson Funeral Home with Dr. Ray Meador and Rev. Raymond Phillips officiating. Burial will follow at Greenlawn Memorial Park.

He is survived by his wife, Virgie Eileen Powell of Port Arthur; his daughter, Patricia Powell of Port Arthur; his son, Charles Powell and his wife, Phyllis of Kingsport, Tennessee; four grandchildren, Jason and Adam Powell both of Hallsville, Texas, Emily Plunkett of Kingsport, Tennessee and Sara Plunkett of Tyler, Texas. He is also survived by his sisters, Geneva Falconer of Longview, Texas, Ruth Hogan of Conroe, Texas and Jo Ann Irish of Willis, Texas; his brother, Jim Dick Powell of Hallsville, Texas along with nieces and nephews.

In Lieu of flowers, memorial contributions can be made to Memorial Baptist Church in his memory. 5200 W. Parkway Groves, Texas 77619
(409) 962-8336 submitted by Jane Keppler niece
---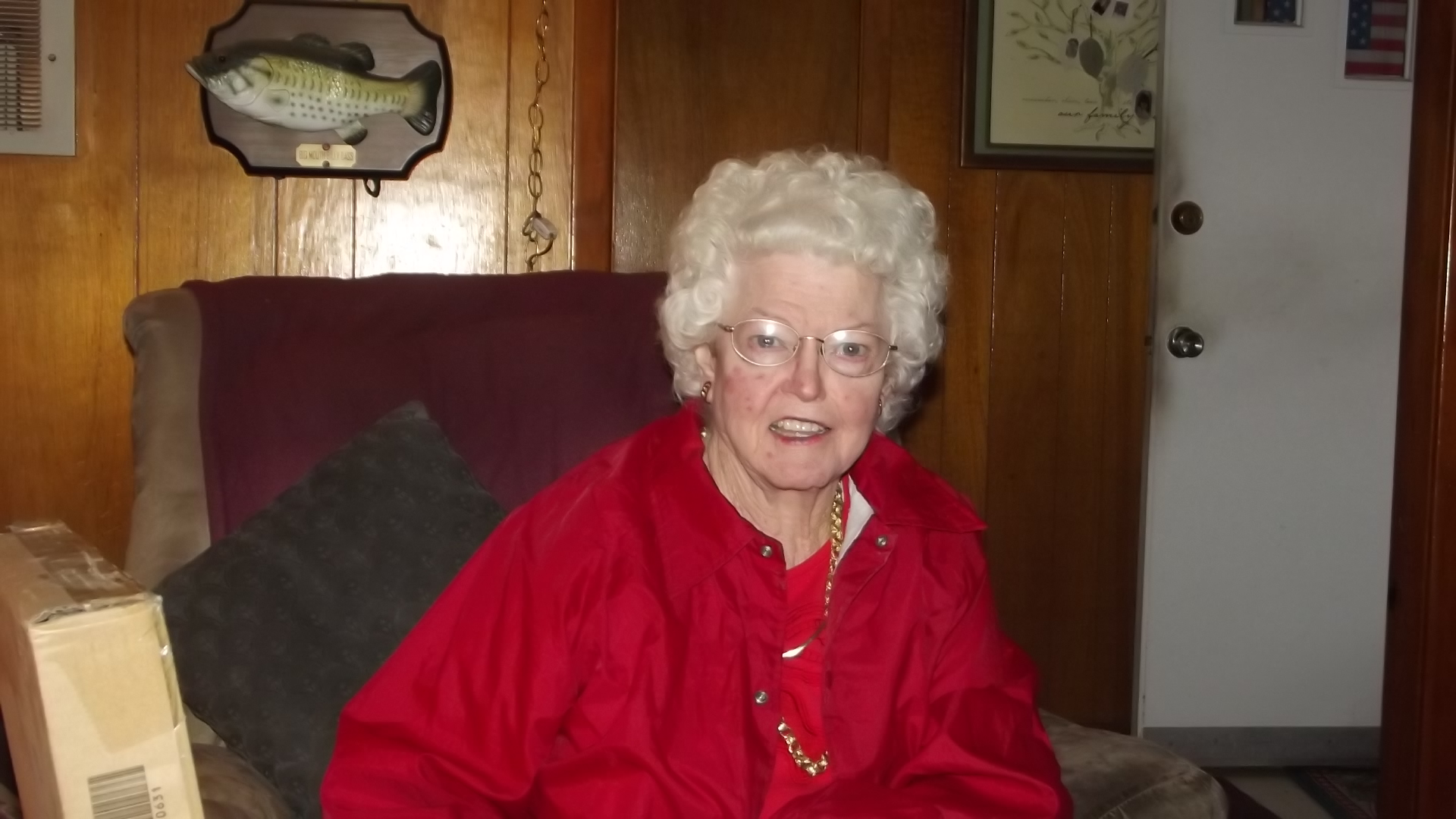 Born at home on September 10, 1933 in Joaquin, Shelby County TX to Cyril and Mamie Powell, Ruth was the fifth of seven children.
Brothers Eugene, Fred. Pat and Dick and sister JoAnne along with parents precede Ruth in death.
Times were hard on this farming family during these depression years. Many days Ruth was sent to school at age 4 and 5 with Geneva, Fred and Pat because she was too little to work in the fields with parents. Mostly it was Geneva that took care of her because she was the oldest. As Ruth got older, she would have to milk 2 cows before she caught the bus at 7:00 while Geneva had kitchen chores.
She skipped the 3 & 5th grade and graduated high school at 16 years old.
At age 18, Ruth would have a very short lived marriage that bring life to daughter Jane. By age 20, Ruth had found the man she would spend the next 57 years with until his death in 2010, James Hogan and to this union came daughter Kay and son Buddy.
After retiring from the Willis School district, she was very active in the Friendship Center, the VFW, and loved to go gambling in Louisiana.
Children:
Jane and husband Rev. Mike Keppler
Kay and husband Lonnie Buchanan
James Jr. (Buddy)
Two granddaughters, Amy and Robin and 4 great- grandchildren, Cierra, Kayla, Brandon and Nevets. A great-great granddaughter, Emma. One sister, Geneva Falconer of Longview and many nieces and nephews.
Visitation will be at Thursday, Oct 19 at ญญญญ10 AM and funeral service will be held at 11:00 AM at Cashner Funeral Home in Conroe, TX with interment to follow in the Garden Park Cemetery. The family wishes to acknowledge the Bastrop Nursing Center for the care Ruth received the past 23 months of her life.
Minister: The Reverend Mike Keppler, son-in-law of Ruth Hogan.
Pallbearers: Johnnie Morrow, Charles Loggins, Brandon Loggins, Daniel Irish, Stephen Irish, Robert Doughty and Preston Smith
Name
Birth
Death
Birthplace

Notes

Cyril A. POWELL
3/28/1897
4/18/1977
Shelby Co TX
f=Richard B. POWELL
m=Sarah E. HART
md=Mamie L. BRIDGES
Buried in Shelby Co. TX
Richard B. POWELL
12/14/1855
10/10/1930
Jasper Co. TX
f=Richard E. POWELL
m=Mary Ann GAY
md=Sarah E. HART
buried in Shelby Co.,TX
Richard E. POWELL
11/12/1812
11/25/1880
VA
f=James William POWELL
m=Nancy LEE
md=Mary Ann GAY
Buried in Jasper Co. TX
James William POWELL
?
?
?
?

Do you enjoy "surfing" the TXGenWeb county websites and have a few extra hours available each month? Then contact Shirley Cullum for more information on joining the surfing committee.

If you are interested in adopting a county, please check out the Orphan page.

If you or your genealogy group would like to sponsor a county, please contact Shirley Cullum.


Copyright ฉ 1997  present by Jane Keppler. This information may be used by individuals for their own personal use, libraries and genealogical societies. Commercial use of this information is strictly prohibited without prior written permission from Jane Keppler. If material is copied, this copyright notice must appear with the information and please email me and let me know. Neither the Site Coordinators nor the volunteers assume any responsibility for the information or material given by the contributors or for errors of fact or judgment in material that is published at this website.





Page Modified: 17 June 2019