Johnny Gregson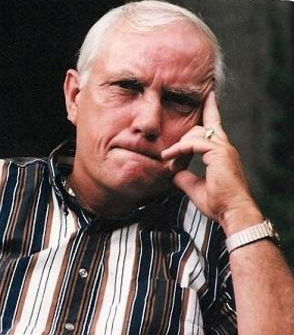 Services for Johnny Lee Gregson, 58, of Willis will be held Thursday June 11, 2009 at Metcalf Funeral Home at 10:00 am with Pastor Jabo Green officiating. The graveside service will follow atConroe Memorial Park Visitation with the family will be held Wednesday June 10th from 5 to 8 pm at Metcalf Funeral Home.

Johnny was born, October 25th, 1950 in Houston, TX and went to "greener pastures" in heaven on June 7, 2009. He is survived by his wife of 37 years, Vicki Lynn Gregson, of Willis, TX and two sons, Brandon Gregson of College Station, TX and Barrett Gregson, Misty, Kelsey and Kayden Brenner all of Conroe. He is also survived by his father, Amos Gregson and preceded in death by his mother, Dorothy Gregson, both of Jacksonville, TX, his Mother and Father-in-law, Ralph and Mamie Jo Roberts, both of Conroe. Other survivors are sisters, Colleen Smith of Garland, TX, Patricia Stitt and brothers and sisters in law, Joe and Melvalyn Roberts of Montgomery, TX and Brad and Suzie Roberts of Willis, TX, as well as many nieces and nephews.

Johnny retired from Montgomery County Sheriff's Department after 30 years as a Lieutenant Deputy Sheriff. He served under Sheriff A. E. Gene Reaves, Joe Corley and Guy Williams. After retirement, he didn't surprise anyone by continuing to work. He began a new career in maintenance at Grand Harbor in Montgomery.

He entered and left this world as an avid farmer and rancher. He and Vicki were also very involved in Montgomery County 4-H and FFA with both of their sons. They enjoyed a full life working hard at many hobbies including building and landscaping their home and perfecting their family cattle operation. One of his greatest joys was seeing the success that other kids enjoyed showing the cattle that he raised. He also loved to fish and hunt. He just loved to be outdoors and spending time with his family and friends.

Those who knew Johnny knew of his tough exterior and dry sense of humor, but also that he had a heart of gold. He knew how to deal with everyone from the toughest criminal to the smallest child.

In lieu of flowers, the family requests that donations be made in Johnny's name to the MD Anderson Pancreatic Cancer Center. PO Box 4486 Houston, TX 77210-4486. 1-800-525-5841.www.mdanderson.com. You are invited to leave tributes for the family on our website at www.mem.com.
Reprinted from The Courier