Some Files require
Adobe Reader

aka Mims Cemetery
Montgomery County Texas
From Conroe take Hwy 105 East. Go to Porter Road (FM1314). Go a couple of miles. The cemetery is on the left next to Mims Baptist Church in the 1600 block of Porter Road. Key Map 188B.

Under new ownership. Office is across the street form the cemetery. Tom McNutt 1600 Porter RD, Conroe, TX 77301 or mail to P O Box 3237 Conroe, TX 77305-3237. Phone 936-756-2724

There are many early unmarked graves in Montgomery County. Private cemeteries have been lost forever. The only available information as to where a person was buried is the funeral home records, and it is not altogether impossible that errors occurred in recording the information in the funeral home records. If a researcher is aware of an unmarked grave, please send the information to us.
Conroe Memorial Cemetery is in Volume III of the Montgomery County Cemetery books. Click for a lookup.

If you would like your name added as a contact on any of the people that is listed in any cemetery, please Jane Keppler or Jean Smoorenburg and we will add this information. This would be a great way to find someone else that may be researching the name you are researching.

Unmarked Graves
in Conroe Memorial Cemetery
aka Conroe Memorial Park
***********************
Conroe Memorial Cemetery Photos
By Jerry Taylor, July 23, 2013


George D. Ballard and Jewell W. Ballard
1903-1984 1902-1996
In Loving Memory
GPS N 30 17.687 W 95 25.734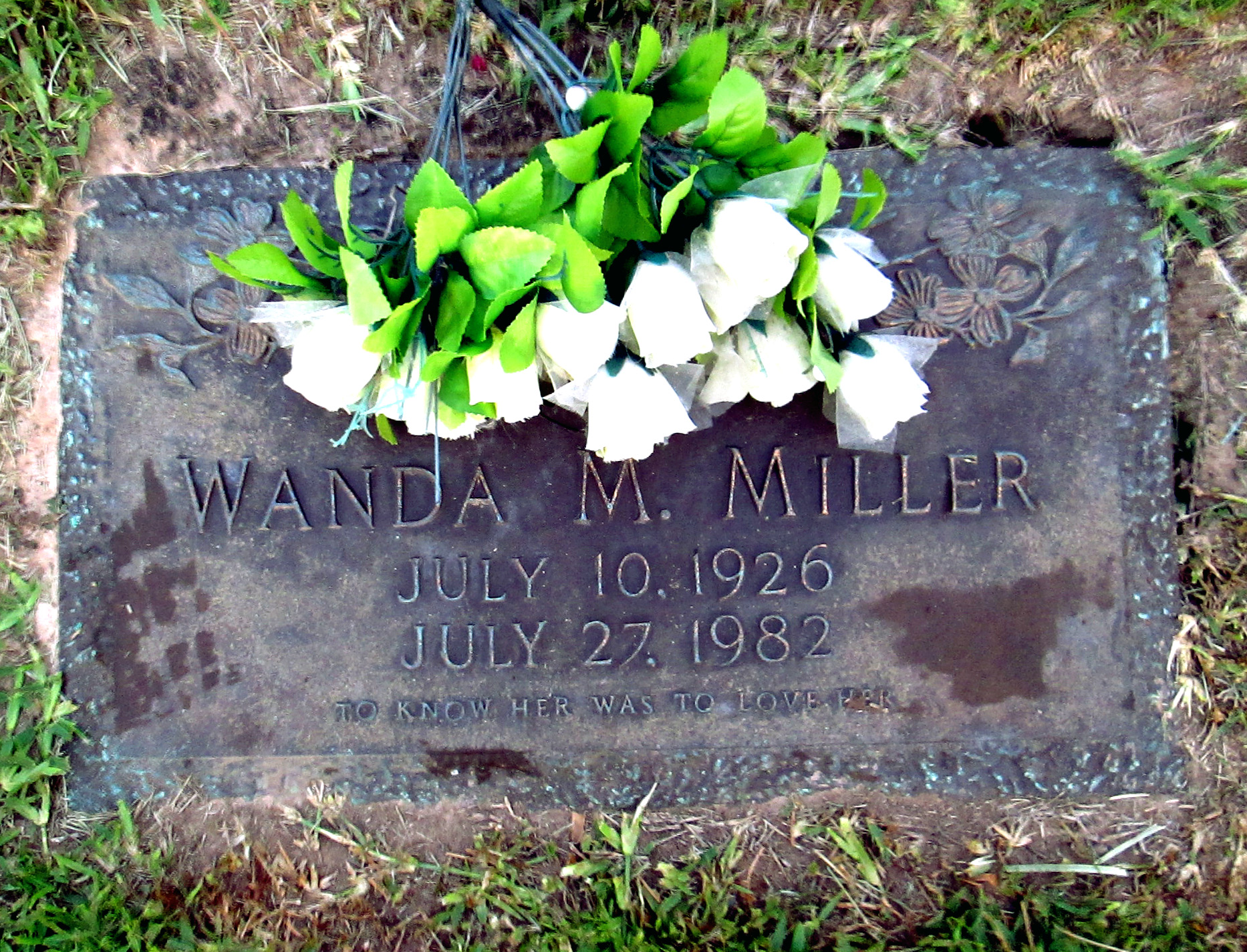 Wanda M. Miller
July 10, 1926
July 27, 1982
To Know her was to love her
GPS N 3017.670 W 95 25.742

Zachry Info Photos by Jerry Taylor
June 2013

Cemetery Cards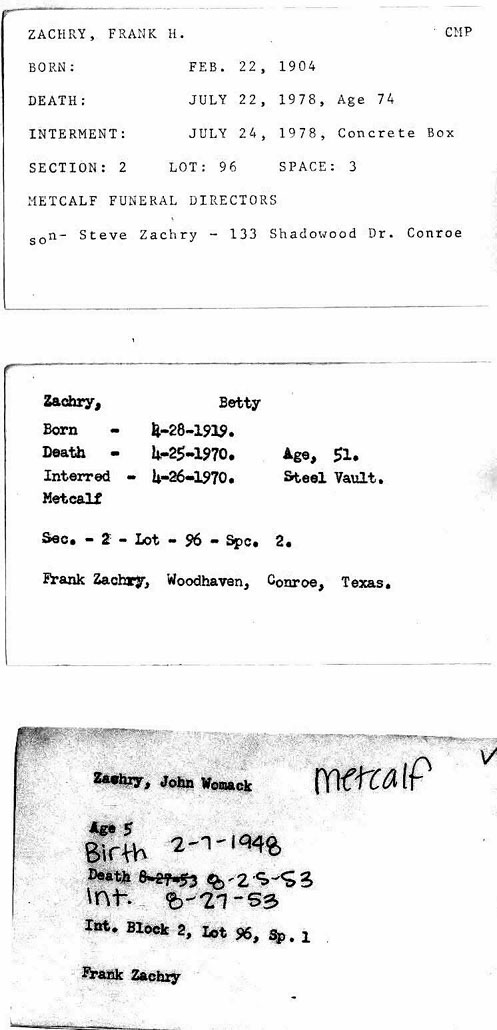 GPS Coordinates
N 30 17.689 W 95 25.738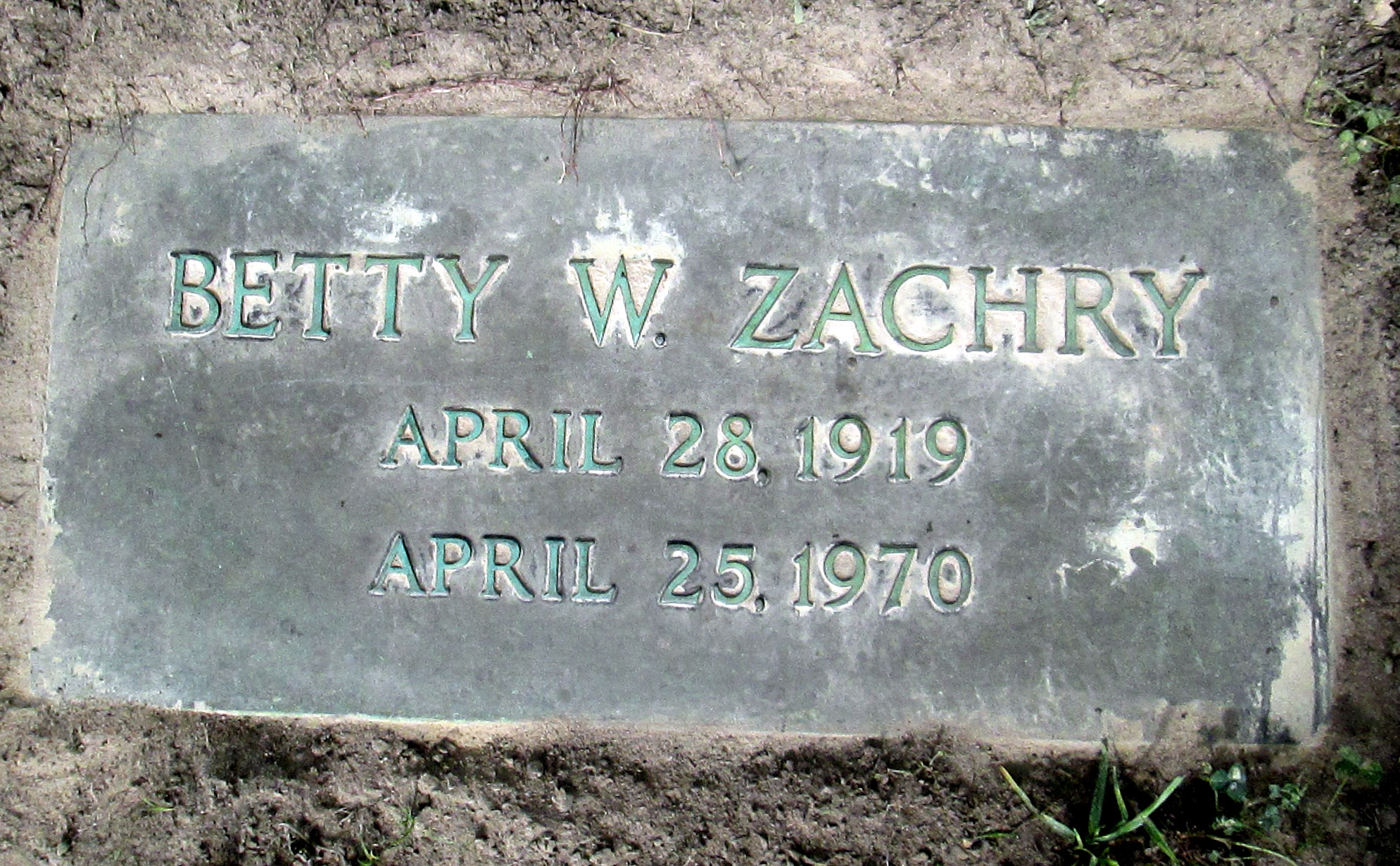 Betty W. Zachry
April 28, 1919
April 25, 1970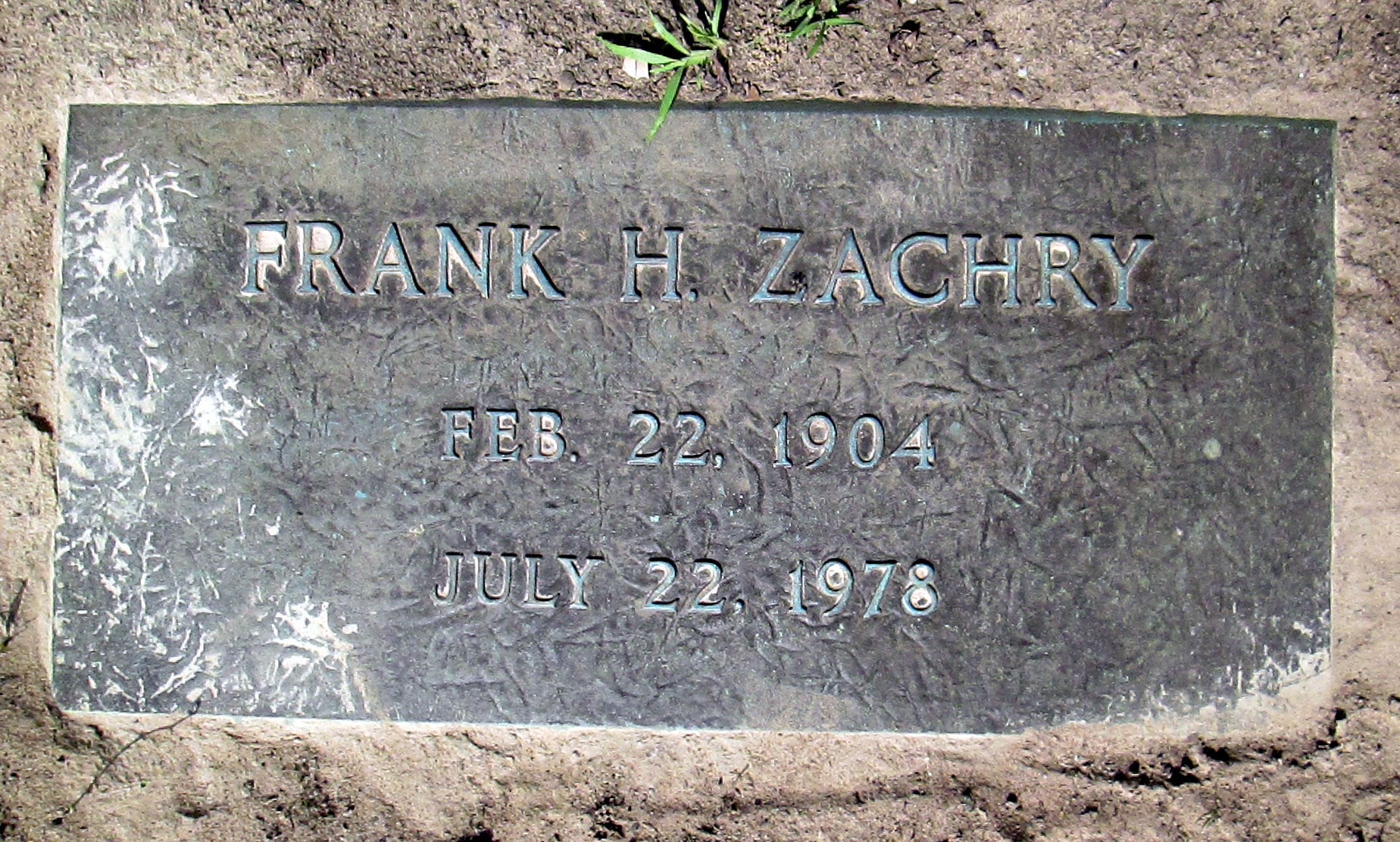 Frank H. Zachry
Feb. 22, 1904
July 22, 1978

Collection: Frank H Zachry, Death Certificate
"Texas, Deaths, 1977-1986"
https://familysearch.org
Added by Jean Smoorenburg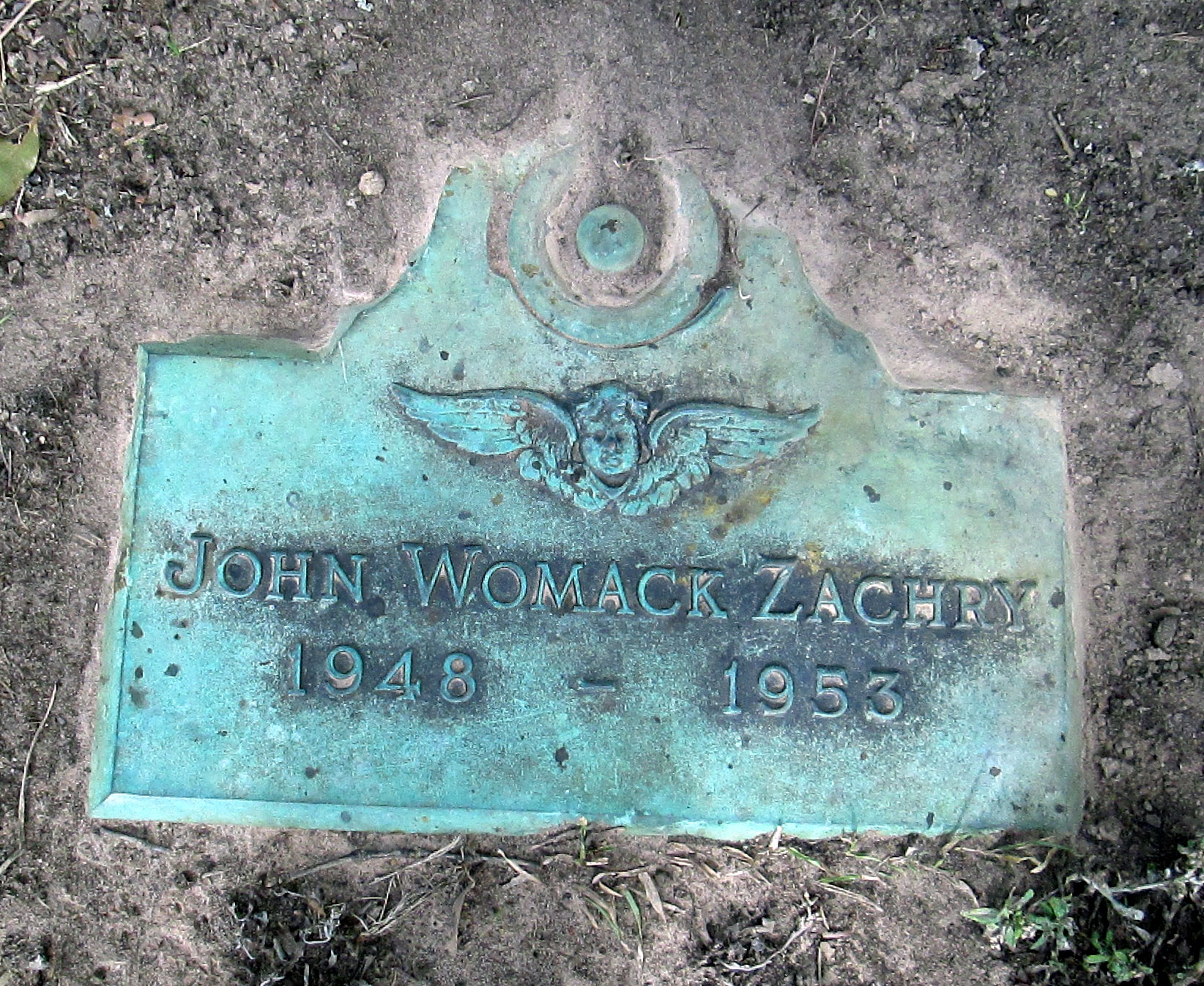 John Womack Zachry
1948-1953

Collection: John Wilson Zachry, Death Certificate,
"Texas, Deaths, 1890-1976"
https://familysearch.org
Added by Jean Smoorenburg

Plats of Conroe Memorial Cemetery
From the Montgomery County Clerk's Office
1 2 3

See
William T. Beauregard's Transcription
of this Cemetery

Obituaries & Other Information

From: Cbutts20681@cs.com
Date: 04/22/06 14:05:07
To: relppek91@gmail.com
Subject: Conroe Memorial Cemetery

I would like to add family members to the above cemetery:

RHODES, Robert Franklin b. 3/06/1904 d. 10/20/1974;
SIMS, Glenda Frances b.2/20/1941 d. 12/15/2003;
VAUGHN, Lauren Wayne b. 7/11/1935- d. Jan 19, 2000;
VAUGHN, Oliver Duel "O.D." b. 9/26/1908 d. 2/14/1973;
VAUGHN, Osteene b. 5/29/1917 d. 5/05/1993;
WILLIAMS, Clarence Barton b. 5/10/1891 d. 10/18/1980
WILLIAMS, Sarah Francis "Fannie" Rhodes b. 8/08/1894
d. 8/10/1985
I appreciate all you do to keep this website up to date.
Many thanks
Charlene Rhodes Butts
New Caney Texas
Nora Louise Bates
Metcalf Funerals & Cremations, (936) 756-3311
April 10, 2003
Funeral services for Nora Louise Bates formerly of Conroe will be held on Friday April 11, 2003, at 11 a.m. in the Metcalf Funeral Chapel. Visitation will be on Friday from 10 a.m. until service time. Interment will follow in the Conroe Memorial Cemetery. Mrs. Bates was born May 11, 1916 in Smith County, Texas and passed away in Grand Rapids, Mich. She is survived by her daughter Anna Bates of Grand Rapids, Mich.
©The Courier 2003

Julia Prince Allen Loper Bednorz
Cashner Funeral Home, 936-756-2126
03/21/2005
Funeral services for Mrs. Julia Prince (Allen) Loper Bednorz, 90, of Willis, Texas, are set for Tuesday March 22, 2005 at 10:00am in Cashner Colonial Chapel, with the Rev. Wade Allen officiating. Visitation will be Monday March 21, 2005 from 5 to 9 pm at the funeral home. Interment will follow in Conroe Memorial Park Cemetery. Mrs. Bednorz was born August 22, 1914, in Pickens, Mississippi, to Thomas Cleveland and Mamie (Clark) Allen, and she passed away March 18, 2005, in Conroe, Texas. She and Carl Hagen Loper were married October 11, 1937, in Morton, Mississippi, and to them were born four children: Lois Marcelle, Clara Mae, Carl Henry "Buddy," and Billie Jack. Mrs. Bednorz was a church musician and freelance writer. She was also a waitress. She graduated valedictorian with a college scholarship. As a teen-ager, she wrote and dedicated a poem to Rear Admiral Richard E. Byrd in honor of his Polar expeditions. He personally acknowledged the tribute. She is survived by daughter Clara Mae Malak and husband Joe Malak, Jr., of New Waverly; son Carl Henry "Buddy" Loper and wife Becky of Houston; grandson David Earl Snider, Jr. of Conroe, granddaughter Laura Elaine Malak Drake and husband Stephen Elliot Drake of New Waverly; three great-grandchildren: Brittany Victoria, Sarah Elizabeth and Rachel Elaine Drake of New Waverly; brother Rev. Wade Allen of Pontotoc, Mississippi; two sisters Mrs. Jacqueline Allen of Jackson, Mississippi, and Mrs. Dot Teutsch of Beaumont, Texas, six nephews, seven nieces, and other relatives. She is also survived by our loving extended family at Willis Convalescent Center. Miss Julia was preceded in death by her son Billie Jack Loper, daughter Mrs. Lois Marcelle Snider, son-in-law David Earl Snider; her parents; four sisters: Dona Merle Allen, Mrs. Frances Henderson, Mrs. Geneva Ellezy, and Mrs. Eva Davis; brothers: Jasper Allen and Clark Adolph Allen, and three nephews.
©Houston Community Newspapers Online 2005

| Home | Top of Page
| Montgomery County Texas Cemeteries |


|

East Texas Cemeteries

|