From Conroe, take Highway 105 West to Dobbin, Texas and turn right. The cemetery is on right.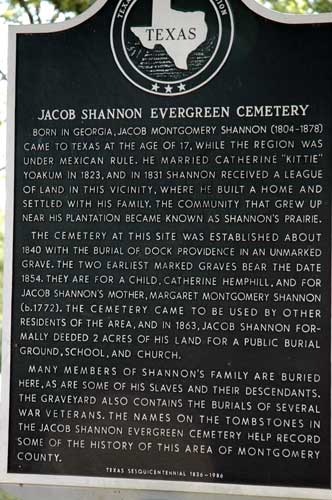 Historical Marker at
Jacob Shannon Evergreen Cemetery
Pam Schuler transcribed this cemetery on June 22, 2007, if you have any questions, please email her. If the name has a link, then it has a photo attached to it. Pam has done a fabulous job photographing the tombstones in Evergreen Cemetery. Send her a thank you email if you're ancestor is buried in this cemetery. It's folks like Pam that make us dance the "happy dance".