Kidd Cemetery, New Caney,
Montgomery County, Texas
On Highway 59 in New Caney, take the FM 1485 exit going to Conroe. Go exactly one mile, turn left off Kidd Cemetery Road. The Kidd Cemetery is right next to the church. Key Map 256L.
Person to contact to make grave locations:
Tina White 281-399-1669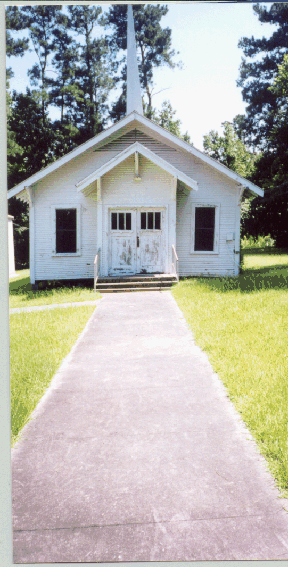 Kidd Cemetery is listed in the Montgomery County Texas Cemeteries book, Volume V. Click for a lookup.
I would like to add my name as a contact for W. S. Smith buried in the Stowe Cemetery in Montgomery County. His name was Willofred Stanley Smith born in Alabama to Thomas and Olive (Stanley) Smith and came to Angelina County about 1835. He was a Confederate soldier in the Civil War and spent most of his life in Angelina County. His sister, Julia Ann Gibson is buried in the Kidd Cemetery in New Caney, Texas. Vera Johnson vkjohnson@windstream.net