Carl Smith
left in August 2020 to become
Branch Manager - Aldine Branch Library

*************************
Cindy Amburgey
joined the staff in 2021replacing Renee
cynthia.amburgey@countylibrary.org

******************************

Resources and Databases Available from Home Using your Montgomery County Library Card
Natalie McLain: from Genealogy Face2Face
Why You Need A Library Card
and Maybe More Than One

************************

Preservation Pad at the Library
Preservation Pad Instructions
for Using the Preservation Pad
Equipment as of June 5, 2019:
Preservation Pad Fact Sheet

Preservation Pad Tri-Fold

Kodak High Speed Photo Scanner & Kiosk

Epson V850 Pro Flatbed Scanner

Funai VHS-to-DVD Converter

DVD/Blu-Ray / M-DISC Produplicator

Wolverine 8MM-Super8 Movie Maker Pro

Wolverine Slide Scanner

Ion USB Cassette Converter

Photos of the Preservation Pad Equipment from 2017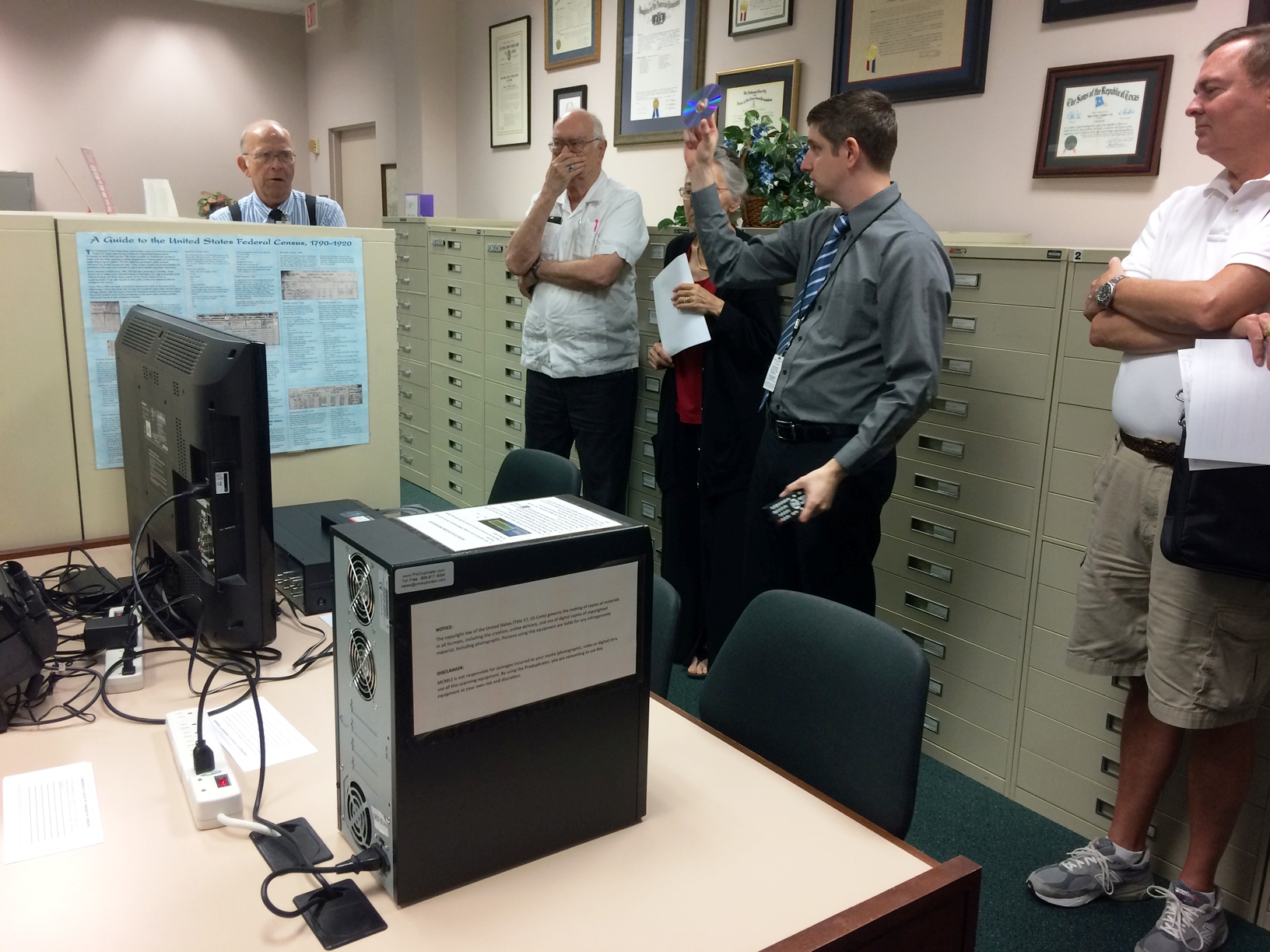 Genealogy & Local History Room, the Genealogy & Local History Room at the Central Library of Montgomery County Memorial Library System is pleased to announce a new service for the public: The Preservation Pad. The MCMLS Genealogy department recognizes that the photos and documents of today are the historical records of future generations. The library's Preservation Pad is here to help individuals convert their print, photographic, and analog media into a digital format thereby helping to preserve and share precious family memories and moments for generations to come. The Preservation Pad is set up into four distinct stations with state of the art equipment to help you in this process:
Kodak High Speed Photo Scanner& Kiosk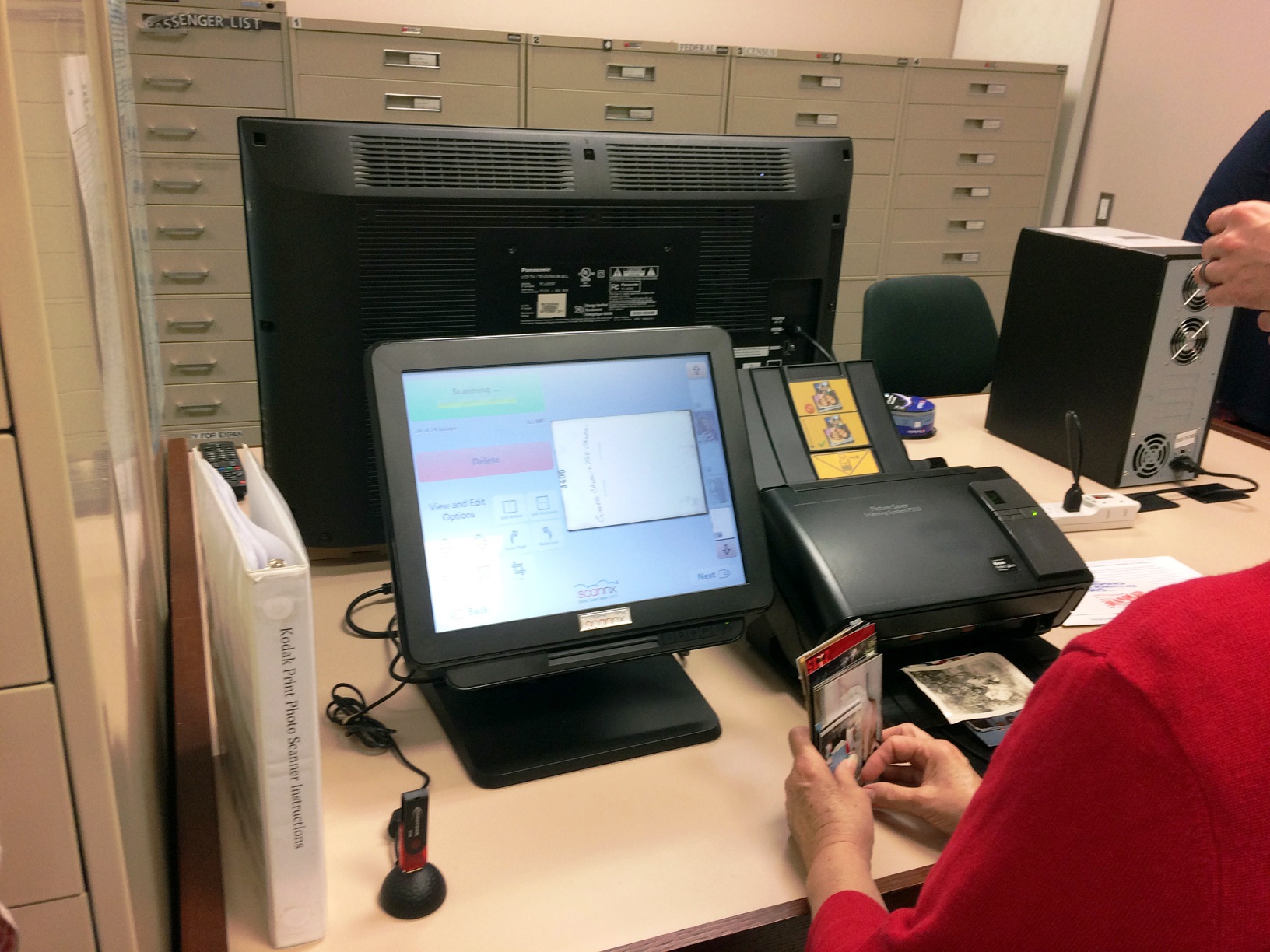 Got shoeboxes or photo albums stuffed with print photographs? The new Kodak High Speed Photo scanner will help you convert those prints into a high-resolution digital image format. With an easy to use touch-screen interface as well as a scanner capable of scanning 50 photos per minute, you will be able to create digital copies of all those photographs in no time flat. Just bring in a spare USB flash drive and your photos to get started! Does single and double sided scans for those photos that are identified!
Wolverine F2D Mighty Scanner
Want to convert those old slides or negatives into a digital image? Our small but powerful Wolverine F2D Mighty Scanner is capable of handling 35mm, 100mm, 126K, 127K slides and negatives, as well as old 8mm / Super 8 film strips, converting them into a digital JPEG image format. Just bring in your old photographic media along with your USB Flash drive to get started!
Funai VHS-to-DVD Converter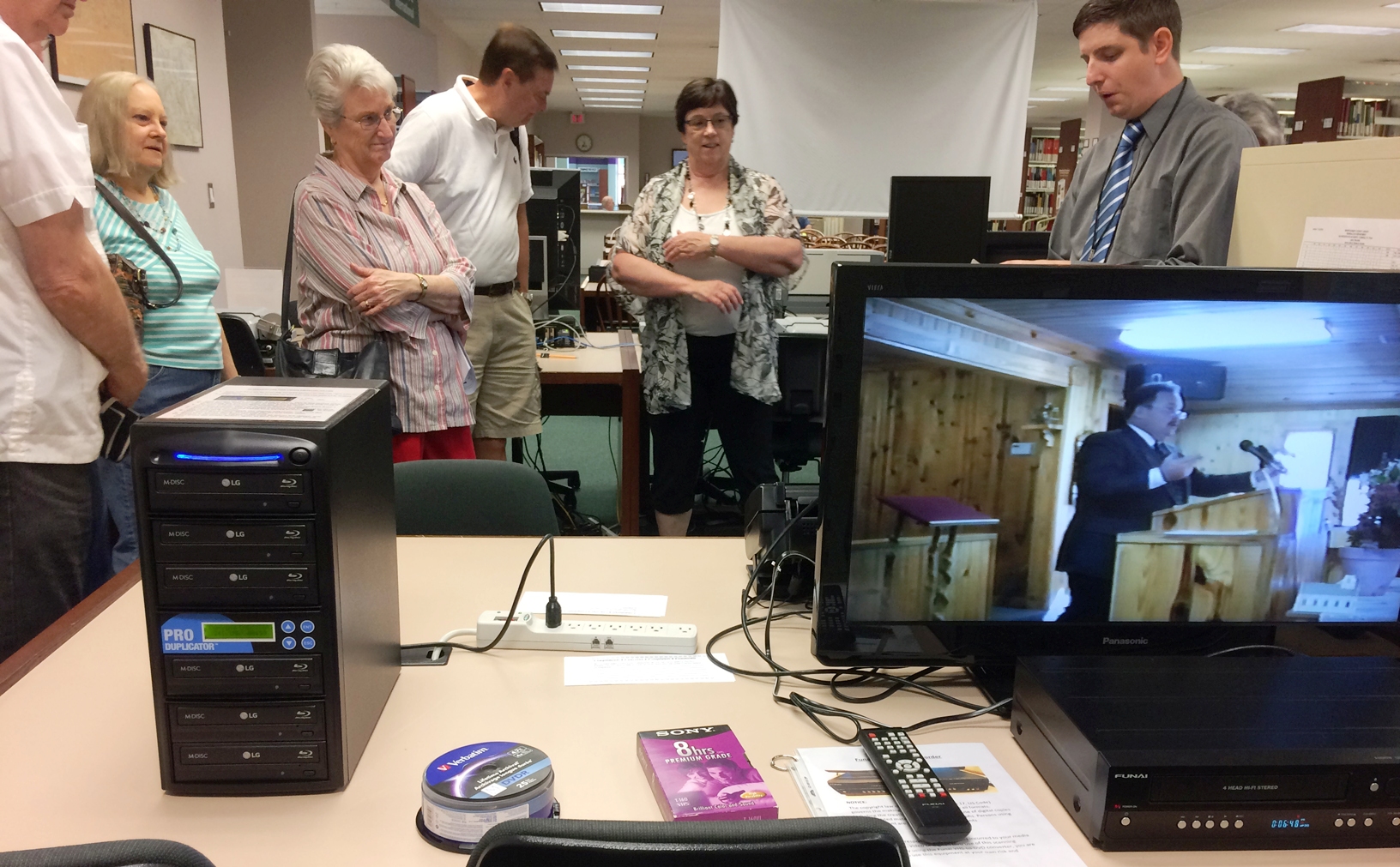 The year 2016 marked the end of an era: The last VHS player was manufactured in July 2016. The time is ticking for those who have those old home videos saved onto VHS cassette tapes to convert them over to a DVD format. The Preservation Pad's Funai VHS-to-DVD Converter, literally the last of its kind, is here to help you do just that. Just bring in your old VHS tapes along with a blank DVD –R/-RW disk to get started. (Note: Our player can't read positive DVD discs (DVD +R/ +RW). Please double check your disc type before coming in to use the converter!)
DVD/Blu-Ray / M-DISC Produplicator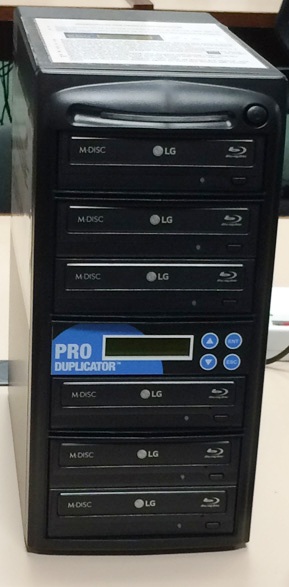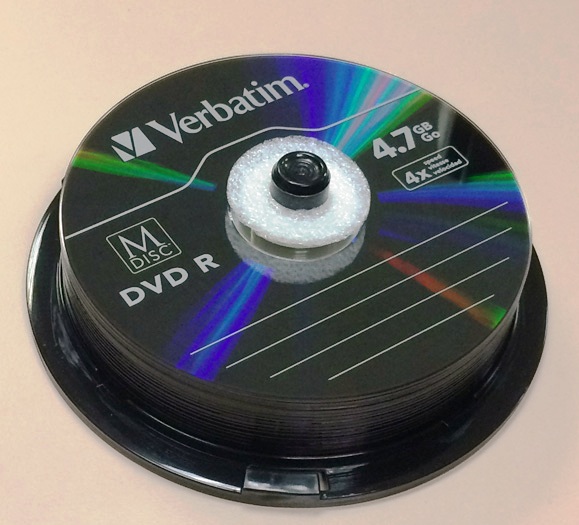 So you just finished converting those old home videos or photos and burned them onto a new DVD. Want to make some copies to share with family or friends? Our Produplicator is a disc-duplicating machine that can make up to five copies of a CD, DVD or Blu-Ray disk at once. It is also equipped with a powerful burner that can copy a normal DVD or Blu-Ray disk onto the new M-Disc archival media format that is capable of lasting up to 1,000 years without any degradation to data. Just bring in your source DVD along with a few blank discs to get started! The M-Discs come in various capacities.
If you are interested in using any of the machines in the Preservation Pad, we ask that you please contact the Genealogy Department to set up a reservation first by calling 936-788-8363 ext. 6249 or emailing us at librarygenealogy@countylibrary.org. Due to anticipated high demand for our new equipment, reservations will be made at a first-come-first served basis. Thank you!